Intelligent bulk MAterials for Smart TRanspOrt industries
Objectives
MASTRO is a European project that aims to develop electro-active materials for intelligent applications in the transportation sector (aeronautics, the automotive industry and infrastructures). These functions will be achieved by the introduction of electrically conductive nanofillers, like nanotubes or graphite, in a polymer, asphalt or concrete matrix.
MASTRO will study 3 main physical phenomena:
Piezoresistive effect:
The piezoresistive effect is the change in a metallic object's or semiconductor's electrical resistivity when subject to mechanical constraints.
Electrical resistivity is a property shared by certain materials and their atomic structure, namely the capacity of a material to oppose the flow of electrical current.
The Joule effect:
The Joule effect is the thermal (heat) manifestation of electrical resistivity that occurs when an electrical current flows through a conductor or semiconductor.
Electrostatic dissipation:
Electrostatic dissipation is the change in form of static electricity when it is subjected to an electrical impulse.
These three phenomena will enable 5 functions: de-icing, monitoring, repair, reticulation, and lightning protection.
Challenges
The MASTRO project must address the following Challenges
The production of bespoke nanocomposites.
The design and development of intelligent products.
The development of an IoT platform.
Multiscale modelling of functional materials with:
La modélisation multi-échelle (de l'échelle nanoscopique à l'échelle macroscopique) de la piézorésistivité et de l'effet Joule.
La simulation de produits fonctionnels sur l'une des applications ciblées (dégivrage, capteur de santé du matériau et autoréparation)
L'élaboration d'un prototype logiciel.
For further information: www.mastro-h2020.eu/
Project funded by: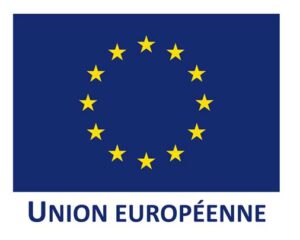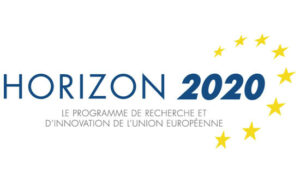 Ce projet a reçu un financement du programme de recherche d'innovation Horizon 2020 de l'Union Européenne dans le cadre de la convention de subvention N°760940
The project is funded by the European Community's H2020 Programme, under grant agreement Nr. 760940
Partners
Acciona • Alkè • Applynano • arkema • Axia Innovation • Bsria • Centi • Citeve • Diad Group • Embraer • IPC • Universitat d'Alacant • Università Degli Studi Di Salerno • The University Of Sheffield • Superior Graphite • Pinout • Cetma