Objectives
This Circular Economy project aims to implement a systemic approach to the large-scale deployment of reusable plastic packaging. This will be achieved by adopting a multidisciplinary approach based on products' technical properties, consumer acceptability, the safety and quality of packaging, economic considerations, this solution's business model, and pre-standardisation work.
BUDDIE-PACK is financed by the European Union through the Horizon Europe research programme. The consortium, coordinated by IPC, is made up of 19 partners from 6 different countries.
Challenges
Only 1 in 100 packagings are reusable. The aim of this project is to support the adoption of reusable packaging by businesses and consumers, thereby helping to achieve the target set by the European Commission: 100% of recyclable or reusable packaging by 2030.
This project will be based on six case studies:
Ready-meals for collective catering.
Skin-packs for B2B meat sales.
Bag-in-box packaging for cleaning and antiseptic products.
Reusable bottles for cleaning products.
Bowls for eat-in food consumption.
Bowls for takeaway sales.
Project funded by: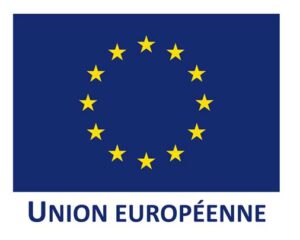 Ce projet a reçu un financement du programme de recherche et d'innovation Horizon Europe de l'Union Européenne dans le cadre de la convention de subvention N°101059923
Partners
ACTIA • LNE • CTCPA • AIMPLAS • Ausolan • Asevi • Smurfit Kappa • Betelgeux SL • Knauf Industries Gestion • Uzaje • Eternity Systems • Vytal Global GMBH • PLASMION GMBH • Searious Business BV • Echo Brand Design • The University of Sheffield • Dawn Meats Group • Technological University of Shannon