Challenge
To develop a digital solution for the industrial production of new, multifunctional parts for the aerospace industry.
Objectives
To develop an automatic, adaptive production process combining thermoplastic composite materials moulded using FDM and ATL.
The production of innovative, multifunction FDM filaments that make it easier to dismantle products at the end of their life.
Quality-by-design manufacturing combining product/process simulation, production monitoring and SHM data.
The development of digital twins and multiscale simulation of composites in order to provide virtual assistance for the certification process.
The role of IPC
FDM deposits of TP composites.
Design and production (metal additive manufacturing) of nozzles fitted with temperature and pressure sensors.
In-situ temperature measurement during FDM extrusion.
Project funded by: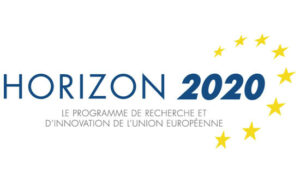 Partners
Aimen • Arts et Métiers • National and Kapodistrian University of Athens • Tortech Nano Fibers • Bae Systems • ESI Group