Are you a packaging or automobile manufacturer or a producer of technical films? Do you want to develop and test new functional paper and plastic membranes and surfaces?
Objectives
FlexFunction2Sustain aims to give manufacturers broad access to innovative solutions by creating an open and sustainable innovation ecosystem. The Open Innovation Test Bed (OITB) will specialise in nano-enabled plastic and paper surfaces and membranes; it will help companies of all sizes to significantly reduce the development time and time-to-market of new concepts and products.
Project members will share equipment and skills covering all the main known techniques for nano-moulding of plastic and paper surfaces. This includes a wide range of techniques for depositing thin films under a vacuum or at atmospheric pressure, surface structuring at the micrometric or nanometric scale, printed electronics, lamination and integration processes.
In addition, several pilot facilities for compounding and extrusion, recyclability testing and biodegradation in different environments (soil and marine) will complete the range.
Challenges
The European FlexFunction2Sustain project aims to overcome the famous "valley of death" that all too often prevents the profitable use of the results of research in industry.
The OITB platform created by FlexFunction2Sustain will be completely devoted to technologies for the nano-scale modification of the surface of paper and plastic products. As part of an open innovation approach, this OITB will provide users with easy access to unique, comprehensive services to accelerate innovation through a single point of entry. These services include technical and business development, verification and pre-certification, as well as manufacturing on multiple pilot lines.
FlexFunction2Sustain will help any type of company to reduce drastically reduce the time and cost of developments throughout the innovation process, from the conceptual idea to the commercial launch.
Project funded by: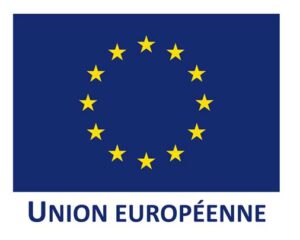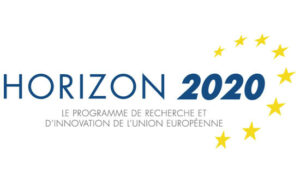 Ce projet a reçu un financement du programme de recherche d'innovation Horizon 2020 de l'Union Européenne dans le cadre de la convention de subvention N°862156
Partners
Amcor • Fraunhofer FEP • Hope-A • OET • Coatema • 24IP Law Group • BL Nano Biomed • GEMIFO • Joanneum Research • Aristotle University of Thessaloniki • Amires • Fraunhofer IAP • Fraunhofer IVV • Itfn • INL • IPC • IAP • 13 Membrane • Hueck Folien • Centro Ricerche Fiat • Procter & Gamble • Sonae MC • Capri Sun • Amires