Objectives
The NENU2PHAR project aims to develop a PHA industry that meets the technical, economic and environmental constraints of fast-moving consumer goods.
A European value chain will be created, including the synthesis of polyhydroxyalkanoates (PHAs) from sustainable, eco-friendly resources; the formulation, compounding and moulding of materials, and the management of their end of life.
Initially, the production of PHAs from micro-algae and the selection of bacterial strains will be optimised. Innovative solutions will make it possible to give polymers various functions related to their usage and to facilitate their end of life.
The market adoption of this new PHA will be supported by a competitive cost, high product purity and optimised processing methods for the manufacture of highly functional consumer products.
Challenges
PHAs are biodegradable, bio-based polyesters. Along with polylactic acid (PLA) and poly(butylene succinate) (PBS), they are seen as the biodegradable bio-based polymers with the greatest potential to gradually replace conventional plastics. They have physical, chemical, thermal and mechanical properties that are similar to those of polypropylene (PP) and low-density polyethylene (LDPE), which account for more than 70% of plastics used in packaging applications.
PHA also has a particularly attractive carbon footprint, as it is produced naturally by bacteria during a fermentation process from carbon-rich biomass. PHA also has high biodegradability potential in natural environments (fresh water, seas, wetlands, etc.), unlike PLA, which requires industrial biodegradation conditions.
PHAs are therefore particularly promising substitutes for use in a large number of consumer products.
Within the consortium, IPC's role will be to develop and produce, at pilot scale, new formulations and compounds, to mould them using traditional plastics processes (injection, extrusion, and thermoforming) as well as using more innovative methods to functionalise products while ensuring they remain part of a circular economy. IPC will also be in charge of coordinating activities related to the recycling mechanics of products developed.
Project funded by: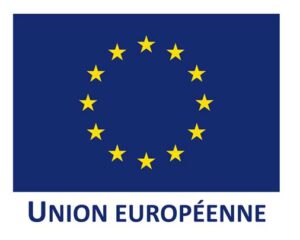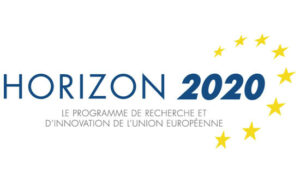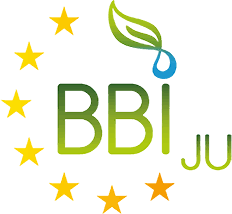 Ce projet a reçu un financement du programme de recherche d'innovation Horizon 2020 de l'Union Européenne dans le cadre de la convention de subvention N°887474
Partners
CEA • Université Bretagne Sud • IAR • Elixance • Danone • Itene • Lomartov • zerO-e Engineering • Celabor • Centexbel • Sofradim • IFGExelto • KAJ • bio-mi • Biotrend