---
Funder(s)
H2020-EU.3.2.5.3.
---
Description of the project
To reduce plastic pollution on land and at sea, Europe intends to introduce sustainable commercial practices that are compatible with the principles of circular economy. The use of organic (bioplastics) or degradable (biodegradable) materials is encouraged. The SEALIVE project, which is financed by the EU, offers advanced circular economy strategies aimed at preventing or significantly limiting pollution. Its solution will be tested in Cyprus, Denmark, France and Ireland. It will be developed within the framework of recycling, biodegradability and composting standards for advanced systems. The project aims to develop circularity techniques and end-of-life solutions that will support the sustainable production of bio-based plastics. Its proposals will be tested in eight case studies with high potential for pollution on land and at sea.
Objectives
The SEALIVE Project (2019-2023), which is financed by the European Union's Horizon 2020 programme and coordinated by ITENE, aims to demonstrate innovative circular economy strategies for bio-based plastics in applications on land and at sea.
Context
One million plastic bottles are bought every minute and five trillion single-use plastic bags are used every year worldwide, resulting in over 300 million tonnes of plastic waste every year.
The global market share of biodegradable and bio-based plastics is rather small, and conventional plastics clearly dominate the market. Consequently, there is a need to increase the applicability and production of these materials to counterbalance petroleum-based materials.
Simply replacing single-use plastics with other single-use materials does not really lead to more sustainable production and consumption patterns. A specific approach covering the whole chain – from design, use and recycling, and even taking consumer education into account – is needed.
In this context, the objective and challenge of the SEALIVE project is to address the situation with innovative solutions. With 24 partners, including raw material suppliers, processors, manufacturers, recyclers, political experts, certification organisations and NGOs, the aim of the SEALIVE project is to promote the use of biomaterials as part of a circular economy.
Through social engagement strategies, key stakeholders will participate in all aspects of new value chains for naturally occurring plastics while aiming to reduce plastic contamination on land and at sea. This will also contribute to job creation at EU level.
To achieve this objective, SEALIVE will develop sustainable solutions based on new bio-based plastics produced with cutting-edge technologies, namely:
New bio-based plastics with advanced properties (mechanical, thermal, controlled durability, improved biodegradability) resulting from the conversion of photosynthetic aquatic biomass, organic waste and new chemical pathways.
Recycling techniques and cutting-edge compounding and extrusion technologies will be used to meet the technical and economic requirements of market products.
End-of-life solutions, thanks to the development of new sorting techniques, the incorporation of fluorescent markers to track product traceability, and compostability and marine degradation.
New solutions based on bioplastics will be validated with eight high-potential end applications (use cases) to reduce soil and aquatic pollution in five different regions.
And finally, to guarantee the effectiveness of innovations and strategies defined as part of the SEALIVE project, all these developments will be supported by pre-normative, political action and training in several European countries.
Project funded by: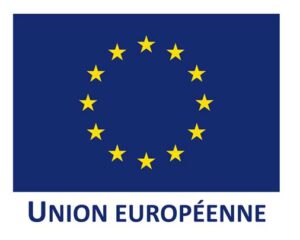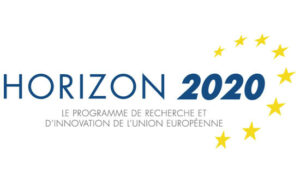 Ce projet a reçu un financement du programme de recherche d'innovation Horizon 2020 de l'Union Européenne dans le cadre de la convention de subvention N°862910.
Partners
ITENE • IPC • Sigma Clermont • IEEP • CEA • OWS • Seabird • Isotech • Intrigo • Next technology • Austrian Standards • Urbaser • Cittadini • Pellenc ST • UTBZ • Greenovate • CNG • VEnvirotech • BIO4PACK • Total | Corbion • IberConsa • Poligal • Sp-Berner • AKTH